Financial planning and investment management
Risk management is at the heart of our approach to financial planning. With our expertise in mathematical analysis and financial planning, we make careful investment choices by methodically monitoring market analytics and influencers to help you grow your financial security and optimize your financial future.
With over 32 years of experience helping clients manage their financial affairs and more than $130 million in assets under our management, TABR Capital Management is a professional partner you can trust. Our team, headed by President/Principal Robert M. Kargenian, CMT, and Steven W. Medland, MBA, CFP®, recommends the same proven investment strategies for our clients—and invests in the same funds—that we use for our personal portfolios. Our distinctive approach ensures that you will have a comprehensive financial strategy to address every element of your financial life, from management of your investments and portfolio to assessment of your financial and insurance risk.
Our services
Our financial planning services include:
Investment and Asset Management: professional support to manage and build your financial assets and help you reach your specific investment goals.
Financial Plan: the creation and monitoring of a comprehensive planning document designed to assess your status in relation to your financial goals.
Portfolio Planning and Design: determination—based on your goals—of the best investment strategy for your personal portfolio of assets.
Financial Risk Assessment: use of formal risk-assessment techniques to help maximize your investment success and minimize potential losses.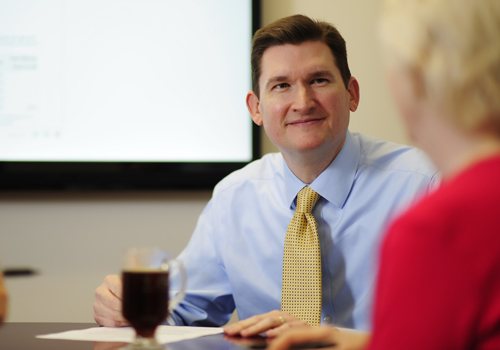 In the consultation process, we will assess your life insurance policies, medical and estate planning documents if applicable, to ensure that your personal property and assets are optimally protected from possible risks.
The TABR team manages a wide range of accounts, from individual and joint taxable accounts, trusts, and foundations to retirement and profit-sharing accounts, coordinating all account transfers and providing comprehensive reporting by mail, secure electronic client vaults and through Fidelity.com.
Independence and fees
As we are totally independent – not receiving compensation from the sale of any financial products and therefore not beholden to any other financial entities – there is no pressure to choose one investment over another. Our recommendations are based solely on your needs and a joint determination of your best options. Fees are based on a percentage of assets under management and include all of TABR's on-going financial planning and investment management services. We generally have a minimum account requirement of $300,000. Read more about our Fees.
Expertise available direct to you
TABR is an SEC Registered Investment Advisor whose principals are members of the Financial Planning Association (FPA), the National Association of Personal Financial Advisors (NAPFA), the Paladin Registry, ProVisors and the Market Technicians Association (MTA). Working with Fidelity Investments® gives TABR Capital Management access to a wide range of products and services that can help us serve the needs of our clients. Through our relationship with Fidelity Investments®, you will receive a simplified, consolidated statement each month reflecting all your investment positions and transactions in your Fidelity brokerage account.
Affiliations
TABR has a vast network with multiple professional services firms and service providers in the areas of law, accounting, forensic accounting, insurance, valuation, and estate and asset protection among others. In addition, it is affiliated with the industry's leading financial institutions in financial planning. Read more about our affiliations.
Contact us
We are headquartered in Orange County, California, and serve clients in many locations throughout the United States. If you would like more information about our services, please contact us.
Disclosure
Fidelity Investments is an independent company unaffiliated with TABR Capital Management. Fidelity Investments is a service provider to TABR Capital Management. There is no form of legal partnership, agency affiliation, or similar relationship between your financial advisor and Fidelity Investments, nor is such a relationship created or implied by the information herein. Fidelity Investments has not been involved with the preparation of the content supplied by TABR Capital Management and does not guarantee, or assume any responsibility for its content. Fidelity Investments is a registered service mark of FMR LLC. Fidelity Clearing & Custody Solutionssm provides clearing, custody, or other brokerage services through National Financial Services LLC or Fidelity Brokerage Services LLC, Members NYSE, SIPC.