Social Security File & Suspend Strategy May Be Axed
30 Oct 2015
In this past week's budget legislation in Washington, Congress has decided to close what are perceived "loopholes" in the Social Security rules.
The bottom line is, should this legislation be approved by the Senate, Congress will have killed off the various "File and Suspend" strategies to allow spousal and dependent benefits to be paid while still earning delayed retirement credits.  We've written about these strategies in a recent edition of TABR's quarterly newsletter, and we routinely examine this area in detail when going through the financial planning process with clients.
There is a lot more to the question of "should I take my benefits at age 62, 66 or 70?" than meets the eye.  Among other things we look at to answer this question include: all other sources of income, spending goals, the earnings record of each spouse, the availability of non-retirement assets, and the probability of longevity.
Though writing about some of these planning topics is not necessarily as exciting as what is going on in the markets or the world, they are as IMPORTANT, and sometimes more, than just how investments are performing.  Where else, I might add, can we help increase clients' income, permanently, by thousands of dollars per year, just by following a few simple rules?  In other words, financial planning is as important as investment planning.
Should the Senate approve what is noted above, it is likely that these "extra" benefits will be eliminated for those using the strategy, but nothing is clear at this point, including whether existing recipients will be grandfathered.  We have several clients using this strategy, and will keep you updated when something official comes out of Washington.
Halloween Edition
We'll have a full update next week on markets and where our various models stand, but I wanted to get the above out since it was timely, along with what has become one of the most popular things we do—send out pictures of the kids.  So below, in all their Halloween attire, are Caroline (top) and Conrad and Audrey (bottom).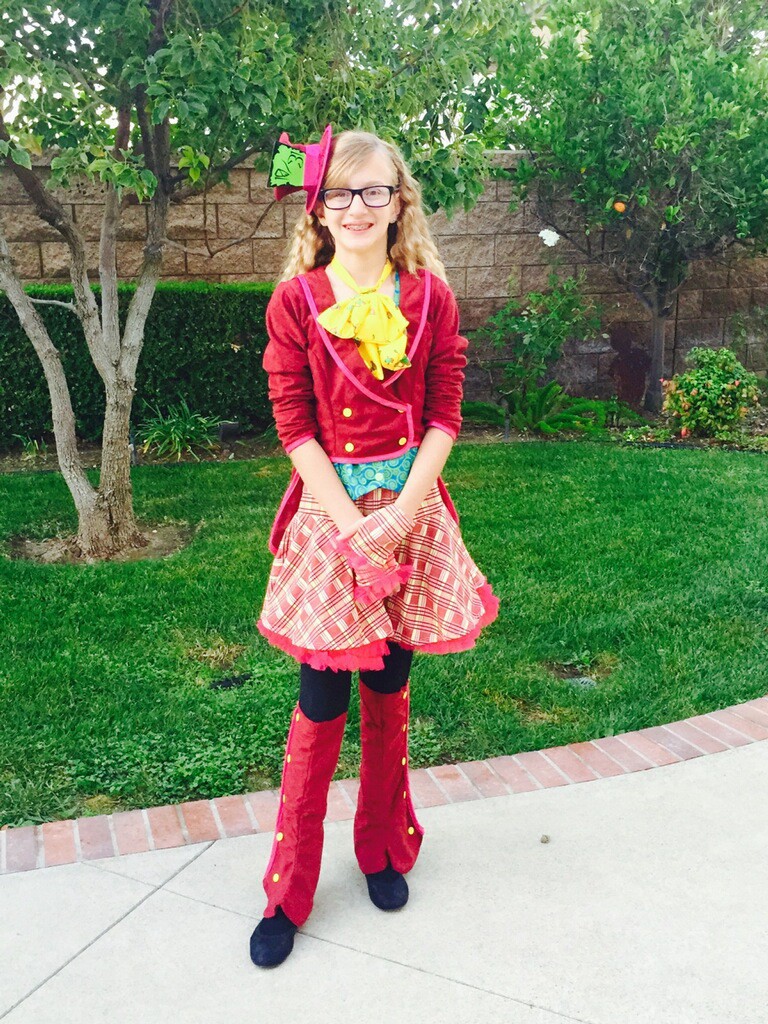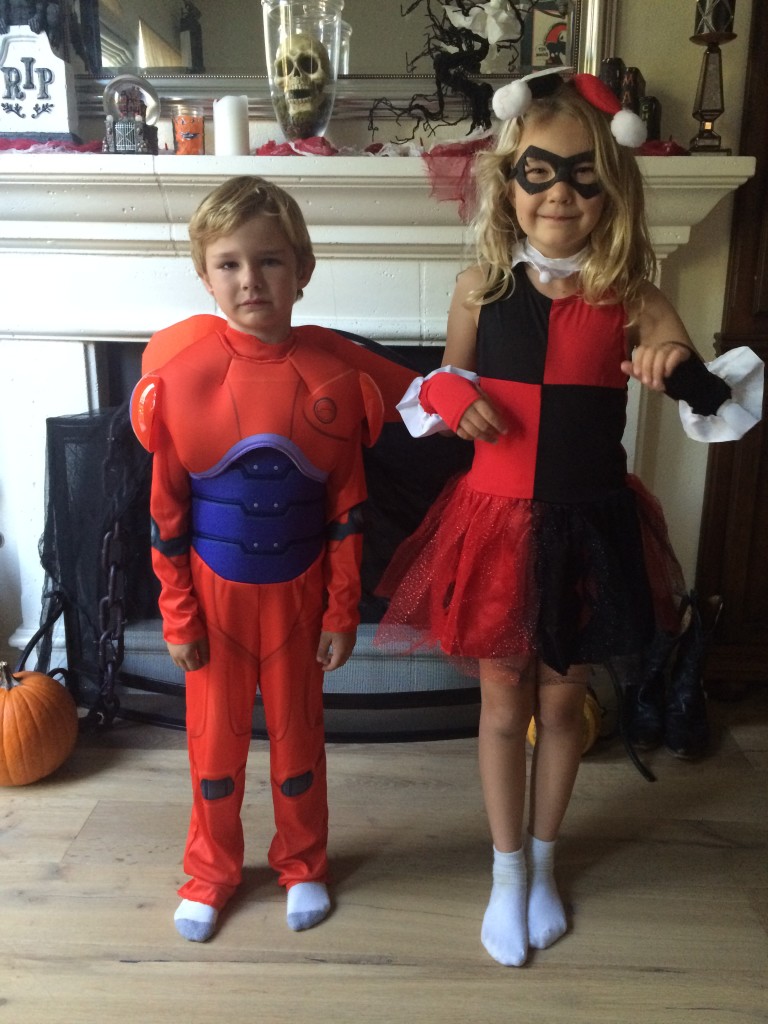 Realizing many of you may also be wondering about our son, Adam, here is the quick and dirty on him.  He turned 21 last month, so you can officially have a beer with him if you are visiting NY, where he is now a junior attending New York University.  Last weekend, as part of his evolving photo work of the music scene, he covered an event featuring singer Joe Jonas, and his photos were posted to Jonas' Instagram account, where he apparently has 2.3 million followers.  So, he seems to be making progress and learning more and more about his chosen field of trade.
Sincerely,

Bob Kargenian, CMT
President
TABR Capital Management, LLC ("TABR") is an SEC registered investment advisor with its principal place of business in the state of California.  TABR and its representatives are in compliance with the current notice filing and registration requirements imposed upon registered investment advisors by those states in which TABR maintains clients.  TABR may only transact business in those states in which it is notice filed, or qualifies for an exemption or exclusion from notice filing requirements.
This newsletter is limited to the dissemination of general information pertaining to our investment advisory/management services.  Any subsequent, direct communication by TABR with a prospective client shall be conducted by a representative that is either registered or qualifies for an exemption or exclusion from registration in the state where the prospective client resides.  For information pertaining to the registration status of TABR, please contact TABR or refer to the Investment Advisor Disclosure web site (www.adviserinfo.sec.gov).
The TABR Model Portfolios are allocated in a range of investments according to TABR's proprietary investment strategies. TABR's proprietary investment strategies are allocated amongst individual stocks, bonds, mutual funds, ETFs and other instruments with a view towards income and/or capital appreciation depending on the specific allocation employed by each Model Portfolio. TABR tracks the performance of each Model Portfolio in an actual account that is charged TABR's investment management fees in the exact manner as would an actual client account. Therefore the performance shown is net of TABR's investment management fees, and also reflect the deduction of transaction and custodial charges, if any.
Comparison of the TABR Model Portfolios to the Vanguard Total Stock Index Fund, the Vanguard Total International Stock Fund and the Vanguard Total Bond Index Fund is for illustrative purposes only and the volatility of the indices used for comparison may be materially different from the volatility of the TABR Model Portfolios due to varying degrees of diversification and/or other factors.
Past performance of the TABR Model Portfolios may not be indicative of future results and the performance of a specific individual client account may vary substantially from the composite results above in part because client accounts may be allocated among several portfolios. Different types of investments involve varying degrees of risk, and there can be no assurance that any specific investment will be profitable.
The TABR Dividend Strategy presented herein represents back-tested performance results. TABR did not offer the Dividend Strategy as an investment strategy for actual client accounts until September/October 2014. Back-tested performance results are provided solely for informational purposes and are not to be considered investment advice. These figures are hypothetical, prepared with the benefit of hindsight, and have inherent limitations as to their use and relevance. For example, they ignore certain factors such as trade timing, security liquidity, and the fact that economic and market conditions in the future may differ significantly from those in the past. Back-tested performance results reflect prices that are fully adjusted for dividends and other such distributions. The strategy may involve above average portfolio turnover which could negatively impact upon the net after-tax gain experienced by an individual client. Past performance is no indication or guarantee of future results and there can be no assurance the strategy will achieve results similar to those depicted herein.
For additional information about TABR, including fees and services, send for our disclosure statement as set forth on Form ADV from us using the contact information herein.  Please read the disclosure statement carefully before you invest or send money.
A list of all recommendations made by TABR within the immediately preceding one year is available upon request at no charge. The sample client experiences described herein are included for illustrative purposes and there can be no assurance that TABR will be able to achieve similar results in comparable situations. No portion of this writing is to be interpreted as a testimonial or endorsement of TABR's investment advisory services and it is not known whether the clients referenced approve of TABR or its services.