Robert M. Kargenian, CMT
President/Principal, Co-Founder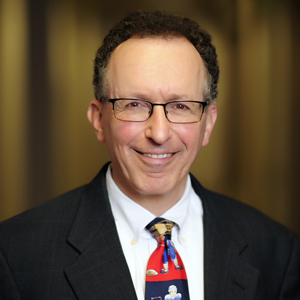 Robert M. Kargenian, CMT, founder, president/principal, a Chartered Market Technician and Professional Member of the Market Technicians Association since 1989. He holds a Bachelor of Arts degree in Sports Administration from California State University, Fullerton.
Bob's passion in financial planning ignited at an early age when he became curious about his parents many unopened bank statements. Though absorbed with baseball, he found his thoughts often went to financial matters at home.
During his college years, he pursued his love of baseball while also studying business and earning a degree in Sports Administration. At age 21, he went to work in the Majors, where he served as Assistant Director of Public Relations for the California Angels. A year later, he became as engrossed with stock market data as he was with baseball statistics, and was fascinated when a lucky stock investment doubled in two months, earning the equivalent of a month's salary.
With this experience, a light went on for Bob, who realized that with the proper application of mathematical analysis and stock market data, success in the financial markets could be his. At age 24, he made a decision to leave baseball, joining E.F. Hutton & Company as a trainee, and subsequently spent 19 years with Prudential Securities as a financial advisor.
As Bob's expertise deepened, so did his personal relationships with his clients. He was invited to their weddings, learned about their children and understood the hard choices they had to make about their aging parents.
Eventually, he decided he needed to align his research findings and his clients' best interests by establishing an independent, fee-only financial planning and investment advisory firm. When the opportunity came to form TABR with Steve Medland in 2004, his vision was fulfilled.
And, while finance is now his "first love", baseball has never disappeared completely from his life. Today, Bob combines both baseball and finance through his involvement in Cal State Fullerton's baseball team and Cal State Fullerton's finance department. Furthermore, Bob is a board member of the Cal State Fullerton Applied Security Analysis Program. In this program, students run a small portfolio management business, and the board consists of "a collection of the University's faculty along with portfolio managers who manage millions, and in some cases billions, of other peoples' money."
Over the years, his keen mathematical analysis and stock market research has caught the financial media's attention and Barron's, The Wall Street Journal, Bloomberg and Investment News began seeking his opinion.
Bob has been a Chartered Market Technician and Professional Member of the Market Technicians Association since 1989 and holds a Bachelor of Arts degree from California State University, Fullerton. His work has appeared in Technical Analysis of Stocks & Commodities as well as in Advisor Perspectives, the leading interactive publisher for Registered Investment Advisors (RIAs). He is a contributing author to Financial Savvy for the Small Business Owner (Financial Forum Publishing, 2009). Additionally, Bob is a member of the Paladin Registry, an independent resource for fiduciary investment professionals.
Bob and his wife, Michelle, live in Yorba Linda, California. They have a son and a daughter.
Steven W. Medland, MBA, CFP®
Partner/Principal, Co-Founder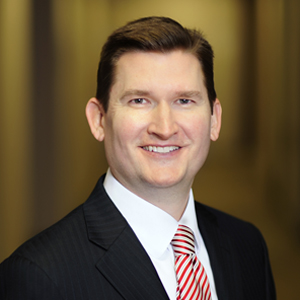 Steven W. Medland, MBA, CFP®, co-founder, partner/principal, and Certified Financial Planner™. He holds an MBA in Finance from the Wharton School at the University of Pennsylvania, and a Bachelor of Science degree in Marine Engineering Systems from the United States Merchant Marine Academy at Kings Point, New York.
While most high school students were dreaming about the day they get their driver's license, Steve was already investing in the stock market with his father's guidance. Growing up in Orange County, his parents stressed the importance of savings; however, money was tight when it came time to apply for college. Undaunted, he applied for and received a congressional nomination and full scholarship to the U.S. Merchant Marine Academy. Equipped with his engineering degree after four years at the academy, he set his course for a new destination: Navy submarine officer.
Though Steve was only earning about $24,000 per year initially after graduation, he immediately started saving $150 per month and investing it in the stock market. Applying the discipline he learned in the Navy, with each raise and promotion Steve took at least half of the monthly increase and added it to his investments. This maneuver eventually allowed him to leave the Navy to fund and pursue his interest in finance by earning an MBA from the Wharton School.
While Steve was earning his MBA, the internet-bubble collapse was creating market havoc. He contacted his advisor, Bob Kargenian at Prudential, and asked to spend the summer of 2001 analyzing Bob's approach to business with the tools he had developed in business school. During that summer, Steve experienced the difference between generic financial advice and how well-researched financial planning could lead to a more secure and rewarding life. It was then that he realized financial planning was no longer just a personal interest, but his calling.
The two had a productive summer together and after Steve graduated, Bob brought him on board. After a year of working together, the pair co-founded TABR in 2004.
Steve's strategic and tactical approach to financial planning has made him a reliable source for insight about market trends; he has been quoted in The Wall Street Journal, Reuters, BusinessWeek, NewsWeek, U.S. News & World Report and Kiplinger's Retirement Report, among others. Steve is also a regular guest financial planning expert on the Your Money radio program on SiriusXM. Read more TABR in the News.
He is a member of the National Association of Personal Financial Advisors (NAPFA), the Financial Planning Association® (FPA®), ProVisors, and the Paladin Registry, an independent resource for fiduciary investment professionals.
Like Bob, giving back is an essential part of Steve's life. He has helped build seven homes with Habitat for Humanity and currently volunteers with Homes for Our Troops, an organization which builds specially adapted homes for severely injured veterans.
He and his wife, Kim, live with their daughter and son in Irvine, California.
Mary Hernandez
Office Manager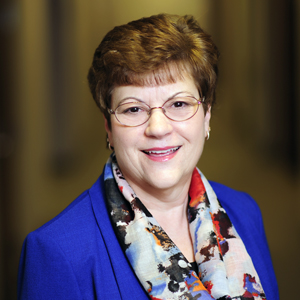 Mary is responsible for the firm's payroll and bookkeeping functions, invoicing, maintenance of its portfolio management system, and overall office management.
She and her husband, Richard, reside in Placentia, California, and have one daughter.
Mary has been with TABR Capital Management since it was founded in 2004. She holds a Bachelor of Science degree in Finance from Fresno State University. She was employed at Bank of America for 21 years in a variety of positions, including 10 years in the internal audit department. She also served as an Account Administrator for Bob Kargenian at Prudential Securities/Wachovia Securities.
Sylvia Bazan
Office Administrator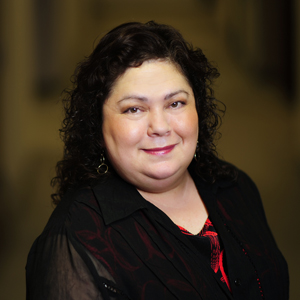 Sylvia has also been with TABR since inception. She was employed for 21 years by the Bank of America Mortgage Group, serving in a variety of positions including Systems Control Specialist, Senior Accounting Clerk and an Accountant in the Operations Control Division, prior to joining TABR.
She also worked with Bob Kargenian at Prudential Securities/Wachovia Securities as his Administrative Assistant.
Sylvia is responsible for account administration including processing new account paperwork, account transfers, check requests, journals and changes of address.
Her responsibilities also involve reconciliation of daily trade files and maintenance of the firm's trading ledger.
Sylvia and her husband, Carlos, reside in Fountain Valley, California.