A wide range of professional affiliations support our credentials
At TABR Capital Management, our professional affiliations speak for themselves. TABR's principals are members of many esteemed associations in the financial planning profession, and hold top credentials bestowed on only professionals who have demonstrated extensive knowledge and experience in their areas of expertise.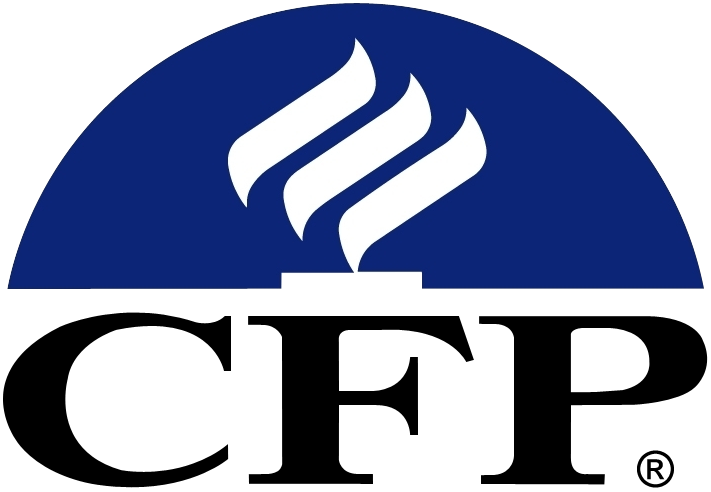 CERTIFIED FINANCIAL PLANNER™ Professional
Most people think that all financial planners are certified. But while anyone can claim to be a financial planner, only those who have fulfilled the certification and renewal requirements of the CERTIFIED FINANCIAL PLANNER™ (CFP®) Board of Standards can display the CERTIFIED FINANCIAL PLANNER™ mark of distinction. This certification ensures that only those who have met CFP® requirements have the right to identify themselves as CFP®professionals. CFP® practitioners agree to abide by the CFP® Board's Code of Ethics and Professional Responsibility, which requires them to act fairly and diligently when providing financial planning services, putting the client's interests first.
For more information, view Steven Medland's profile.

Chartered Market Technician, Market Technicians Association, Inc.
Chartered Market Technician (CMT) is an exceptional certification for an investment advisor. The CMT Program is a certification process in which candidates are required to demonstrate proficiency in a broad range of technical analysis subjects administered by the Accreditation Committee of the Market Technicians Association (MTA), Inc. TABR Capital Management's principal Bob Kargenian has been a CMT and Professional Member of the MTA since 1989.

National Association of Personal Financial Advisors (NAPFA)
The mission of the National Association of Personal Financial Advisors (NAPFA) is to promote the public interest by advancing the profession of financial planning. Before gaining acceptance as a NAPFA-Registered Financial Advisor, an individual must meet strict membership standards focusing on education and training, as well as services offered and compensation earned. The advisor must:
Have advanced education in the field
Have at least three years of comprehensive financial planning experience
Have a Bachelor's degree, or its equivalent
Submit to an independent review to show compliance with existing investment advisor regulations and Fee-Only compensation requirements
Submit a financial plan for peer review
Agree to complete 60 hours of continuing education every two years
For more information, view Steven Medland's profile.

Paladin Registry
The Paladin Registry is a Web-based service that helps investors find, evaluate, and select financial advisors. Admittance to the Registry is limited to the top 10% of U.S. financial advisors based on their competency, integrity, and various risk factors. TABR Capital Management's principals Bob Kargenian and Steven Medland have both received 5-Star Quality Ratings—the top rating available—from the Paladin Registry.
For more information, view Steven Medland's profile and Bob Kargenian's profile at www.paladinregistry.com.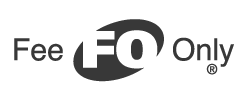 Fee-Only Network, a partnership with NAPFA
FeeOnlyNetwork.com is a partnership with The National Association of Personal Financial Advisors (NAPFA). NAPFA is the leading professional association of Fee-Only financial advisors in the United States—highly trained professionals who are committed to working in the best interests of those they serve. TABR Capital Management's principal Steven Medland is a member of the Fee-Only Network.
For more information, visit Steven Medland's profile.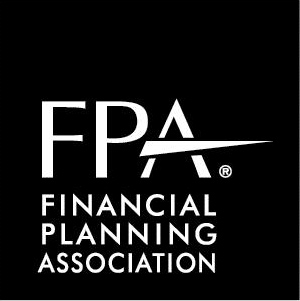 Financial Planning Association
The Financial Planning Association® (FPA®) is the principal professional organization for CERTIFIED FINANCIAL PLANNER™ (CFP®) professionals, educators, financial services providers, and students who seek advancement in a growing, dynamic profession. FPA members adhere to the highest standards of professional competence, ethical conduct, and clear, complete disclosure to those they serve. Members also take part in FPA's One Connection™ for professional education, business success, advocacy, and community at the national and chapter levels. TABR Capital Management's principal Steven Medland is a member of the FPA.
For more information, visit Steven Medland's profile.

ProVisors
ProVisors is a community of professionals who serve their clients as trusted advisors and share the highest standards of integrity, performance, and accountability. ProVisors promotes and enables relationship building, information sharing, and collaboration among its members for the benefit of their clients and other members.
For more information, view Steven Medland's profile.

Fidelity Investments
Fidelity's goal is to make financial expertise broadly accessible and effective in helping people live the lives they want. With assets under administration of $5.1 trillion, including managed assets of $2.0 trillion as of November 30, 2014, we focus on meeting the unique needs of a diverse set of customers: helping 23 million people investing their own life savings, 20,000 businesses to manage their employee benefit programs, as well as providing 10,000 advisors and brokers with technology solutions to invest their own clients' money. Privately held for nearly 70 years. Fidelity employs 41,000 associates who are focused on the long-term success of our customers. For more information about Fidelity Investments, visit www.fidelity.com.

MoneyGuidePro
TABR Capital Management provides its clients with access to MoneyGuidePro, the most innovative financial planning system on the Internet. With help from your TABR advisor, you can use MoneyGuidePro to potentially increase the chances of reaching your financial goals. TABR provides a secure client login from the TABR website, where clients can view their Financial Plan and Risk Tolerance Profile using MoneyGuidePro.
Disclosure
Fidelity Investments is an independent company unaffiliated with TABR Capital Management. Fidelity Investments is a service provider to TABR Capital Management. There is no form of legal partnership, agency affiliation, or similar relationship between your financial advisor and Fidelity Investments, nor is such a relationship created or implied by the information herein. Fidelity Investments has not been involved with the preparation of the content supplied by TABR Capital Management and does not guarantee, or assume any responsibility for its content. Fidelity Investments is a registered service mark of FMR LLC. Fidelity Clearing & Custody Solutionssm provides clearing, custody, or other brokerage services through National Financial Services LLC or Fidelity Brokerage Services LLC, Members NYSE, SIPC.